Content Marketing,Content Marketing,Content Marketing,Content Marketing | 7 min read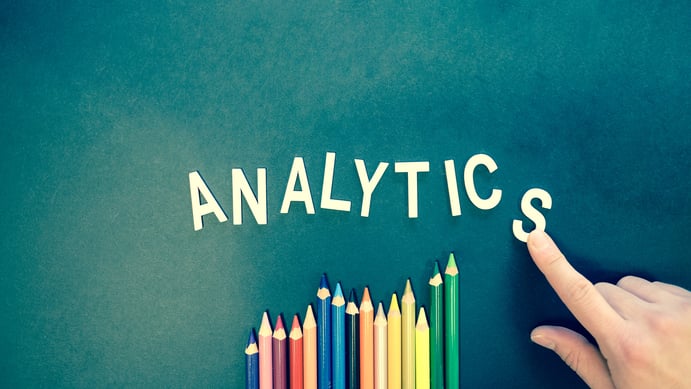 What Is Inbound Marketing?
The world of business and marketing is complex with hundreds of different strategies and techniques used. However, despite many techniques, the primary goal is to bring as many leads and sales opportunities as possible.
Inbound marketing is a recently developed methodology that attracts customers to the company's products and services by creating valuable content and building a tailored customer experience. Inbound marketing methodology banks on the importance and significance of a good customer experience to create quality leads and turn them into sales.
The inbound methodology believes in the concept that a good customer experience would lead to a long and lasting relationship with the customer, thus higher sales opportunities. The process of inbound marketing occurs in a number of different phases.
Attracting the right audience

Inbound marketing aims to attract the right audience by conducting targeted marketing efforts. The different strategies and tools involved in this stage include ads, video, blogging, social media, and content strategy.


Engaging prospective customers through a variety of published content
Once a prospect client engages with the business website, inbound marketing aims to further guide them through their customer journey. This includes the use of email marketing campaigns and even conversational bots.
Empowering customers by providing help and support
Even after a successful lead conversion, inbound marketing aims to build a meaningful relationship with its audience by delighting them with relevant content. Using automated email marketing tactics helps deliver the right information to the right client at the right time to increase the probability of sales.
Inbound marketing starts with the audience already interested in the product or service. People who already saw ads, watched videos, visited websites, and read online articles are considered engaged in the industry's inbound marketing channels.
Those who are actively researching online and seeking information about a certain product are the target of the inbound marketing methodology. Outbound marketing strategies force content and information to a general audience, hoping some would bite. On the other hand, the inbound marketing methodology is patiently waiting for a person to engage before initiating its marketing tactics.
Inbound vs Outbound Marketing (Traditional)
Outbound marketing strategies push out the company's message, products, and services with the primary goal of introducing the brand to the largest possible audience. Like a needle in a haystack, outbound marketing sends out as much content and information as possible, hoping to pique the interest of a few. Unfortunately, outbound marketing methods are typically costly and the return on investment (ROI) is relatively low considering such large-scale marketing campaigns.
Inbound marketing is in contrast to traditional marketing strategies. It aims to avoid the crucial flaw of outbound marketing. Instead of pushing out extensive marketing efforts to a general audience, the inbound methodology focuses on creating relationships with a select community.
Timing is everything in inbound marketing. The goal is to provide prospective customers with content when they need it. We say a lot in our team: "You have to have the right content that goes out at the right time," The inbound marketing methodology focuses its efforts on people already interested in the product or service and aims to guide them throughout their customer journey.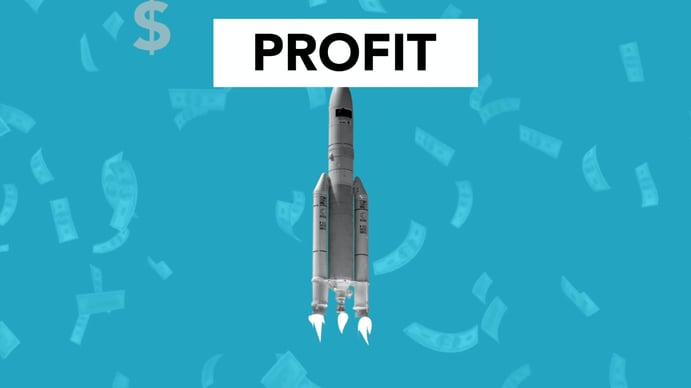 Can Inbound Marketing Enhance your business model?
Every business strives for growth. The marketing team plays a crucial role in achieving this goal. The type of marketing strategies employed by a company dictates its reach, relevance, and sales. An effective and successful marketing plan can open new opportunities and push the company forward.
Inbound marketing provides help not only in the marketing department but also in other business processes. When implemented properly, inbound marketing can offer support through various channels and methods.
Support for the Sales Team
The marketing team works hand in hand with the sales department. Through the inbound marketing methodology, it can provide the sales team with various data about prospective customers and suitable audiences. The sales team can utilize this data to appropriate its efforts and strategies to create qualified leads.
In-depth Customer Data Analysis
Customer and market analysis are both crucial for business growth. This allows business owners to understand the state where their company should thrive in. Inbound marketing can provide details about customer journeys as well as identify the type of content most effective for the target audience.
Additional Marketing Resources
The inbound marketing methodology uses content to engage and empower the target audience. This can provide the company with a vast collection of marketing resources such as whitepapers, professionally written case studies, or well-crafted blog articles that can be used for other business opportunities.
Inbound marketing has the potential to generate leads when you need them. Through its extensive collection of customer data, it can build a database of qualified leads that can be further pursued using a different marketing and sales tactics.
Opportunities for Account-Based Marketing
Account-based Marketing opens the doors for a business to bring in high network accounts and turn them into large-scale sales. This can significantly boost the company's growth.
Some of these methods are not completely new. Components such as the in-depth customer data analysis and lead generation may already be implemented in your company's business processes.
However, the inbound marketing methodology serves as an additional layer that can uncover strategic and tactical information regarding the target audience. Understanding the significance of this information about the company's marketing and sales strategies can boost its performance and lead to exponential growth.
What's involved in implementing inbound marketing?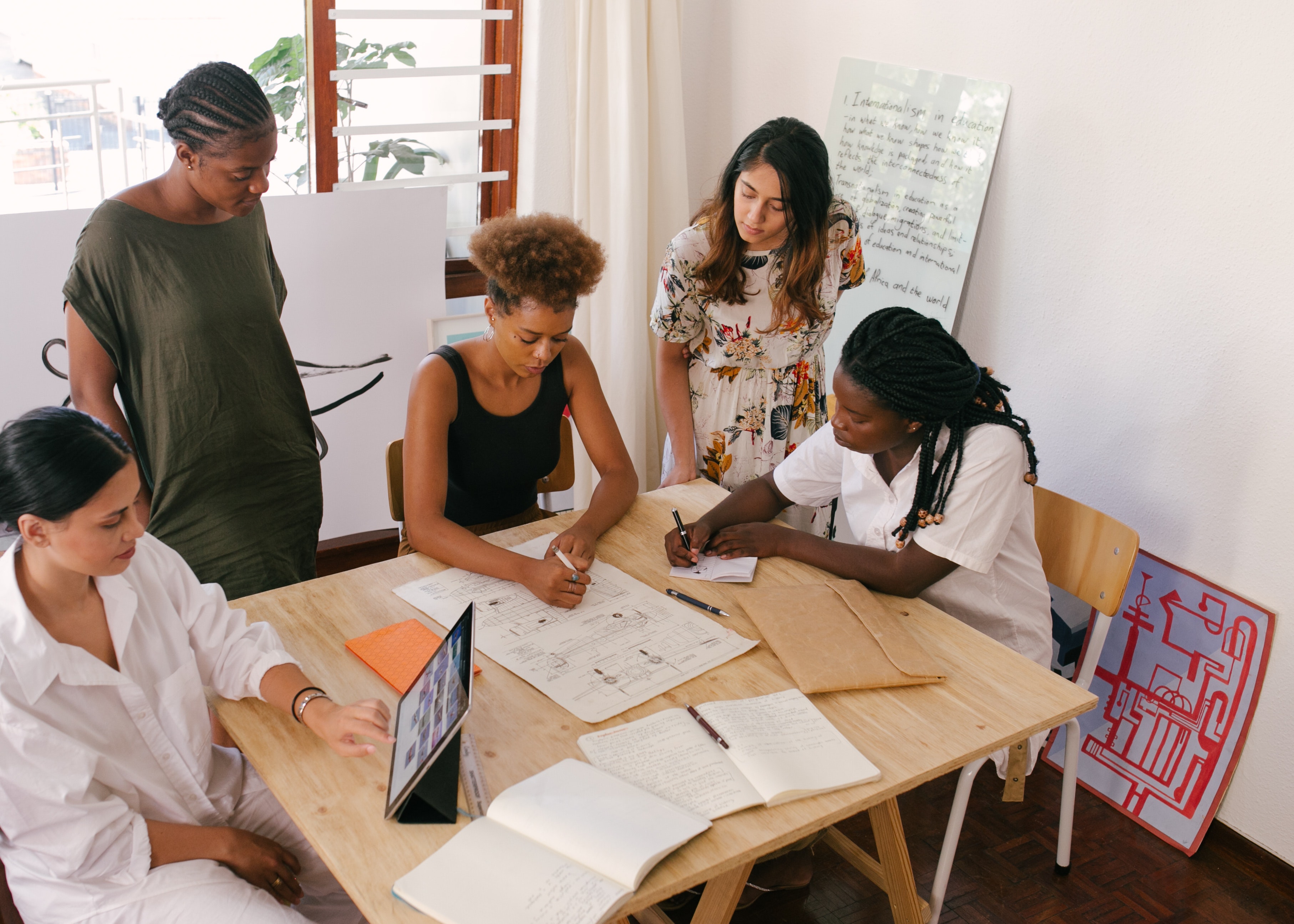 Implementing inbound marketing strategies requires careful consideration and detailed analysis. A business needs to have a detailed marketing plan while also being open to adjustments along the way. To adopt and implement inbound marketing effectively, it must go through three different stages:
Phase 1: Planning
The planning phase focuses on ensuring that the business's marketing team is equipped with the right information before implementing its strategies. To effectively bring out quality and relevant marketing resources, it is crucial to identify and define the target market. The inbound marketing methodology requires the following:
Buyer personas
Your buyer's journey
Success metrics across each stage of the buyer journey
Inbound strategies that are suited to your business and your personas
A content plan to support Inbound Marketing strategies
Resource planning
Project timelines aligned to business objectives
Phase 2: Implementation
Companies are only suitable to proceed to the implementation phase once they can identify the above-mentioned components.
Implementing an inbound marketing strategy can be tricky. Especially for those coming from traditional marketing backgrounds. Often, the first one to two months of implementation would feel like chaos. Some strategies may turn out to be ineffective while others may push your prospects away instead of in.
The implementation stage can be seen as a trial-and-error phase. The marketing team will face gruelling months trying to put each element of the inbound marketing strategy together. From content creation to email marketing and lead generation.
Phase 3: Feedback and Adjustment
Considering that there is no template solution for a company's marketing woes, it is important to provide it with some leeway to adjust and change strategies accordingly. The crucial part is that the marketing team should be proactive in analyzing customer data, behaviour, and trends to redirect its inbound marketing efforts in the right direction.
The feedback and adjustment phase allows your business to assess the current state of the inbound marketing methodology. As the process of implementation takes place, the marketing team should be able to gather more information about the target audience. This includes the above-mentioned inbound marketing requirements such as the buyer's persona, journey, and more.
From there, the initial inbound marketing plan can be revised and improved to fit the current characteristics of the target market. Right after this, the process would circle right back to phases 1 and 2. Continuous development and improvement in inbound marketing strategies would allow it to cater to the fast-changing characteristics of its target audience.
The case of Paytrail
Have a look at what we did with Paytrail. Paytrail is a funds transfer and payment service provider established in 2007. When it entered the digital marketing industry, Paytrail used a variety of point solutions for its digital marketing needs.
It had several agencies handling different elements of its digital marketing strategy. This led to a chaotic and incohesive attempt at a targeted digital marketing campaign. It was difficult to assess its progress and see whether it is meeting the marketing success metrics.
With our help, Paytrail was able to employ an all-in-one-platform solution. Everything from social media marketing, email marketing campaigns, CRM, and CMS work together in one platform.
This allowed Paytrail to launch a more cohesive and comprehensive marketing tactic. We helped them set up each component of the inbound marketing methodology. This includes identifying buyers' persona, content planning, management, and creation, as well as all the necessary data analysis.
With this approach, Paytrail was able to boost its presence and become a trusted brand among its target market. Since partnering with HubSpot, Paytrail saw an 18% increase in customers, a 75% increase in website traffic, and a whopping 253% increase in leads. It is now considered one of the leading eCommerce markets in Finland.
Our success with Paytrail was not a work of magic. It involved intensive planning to build a fool-proof inbound marketing strategy.
A good way to track your efforts is to keep in a project timeline, that way you can see what has been done and what needs to be done yet. Have a look at this snapshot: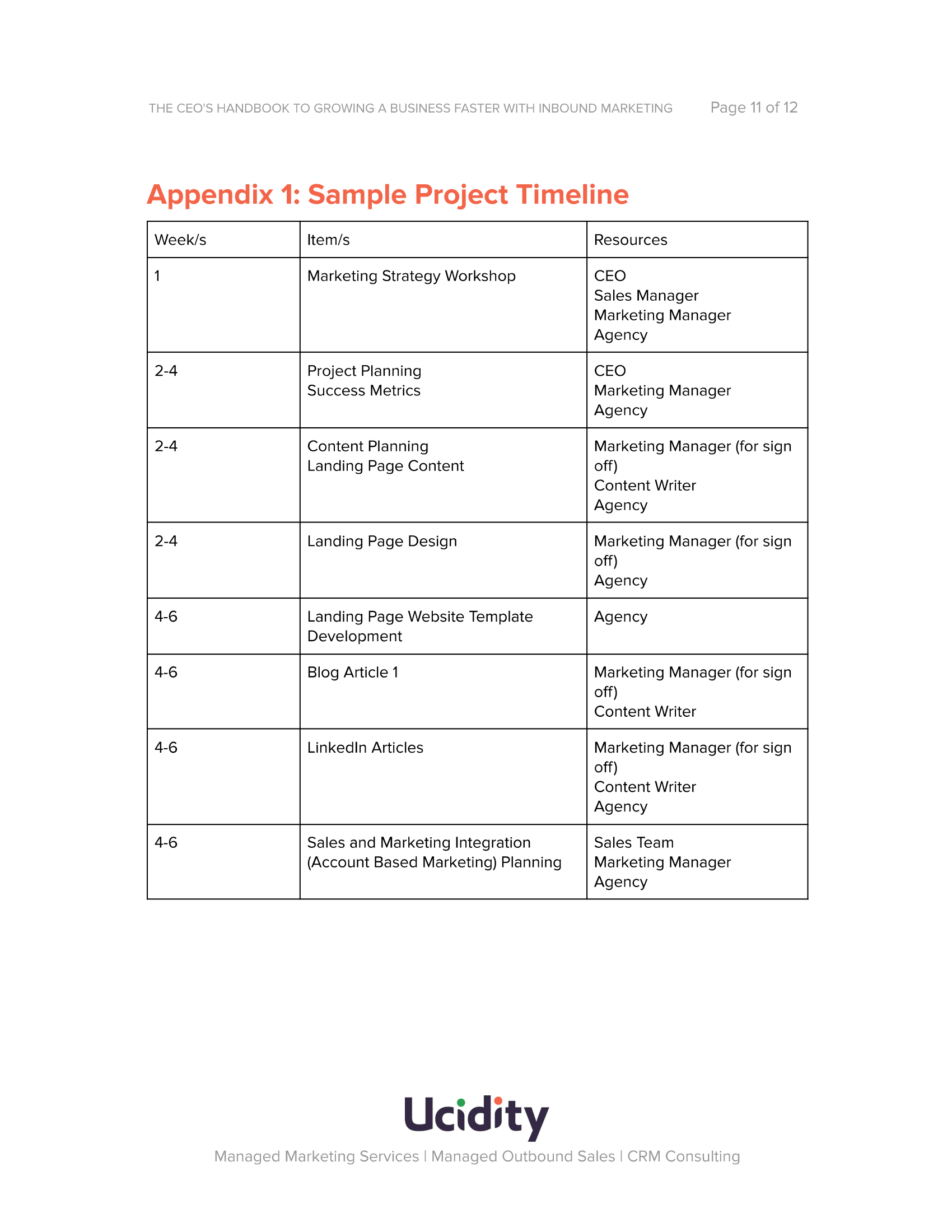 Download your full copy
Download the complete E-book on The CEO's Handbook To Growing A Business Faster With Inbound Marketing.
Published on May 23, 2022