Content Marketing,Content Marketing,Content Marketing | 9 min read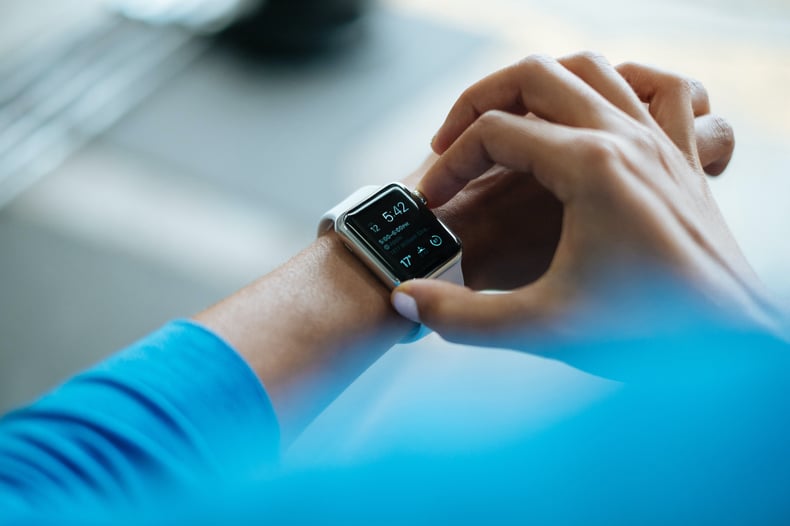 Calling all business owners and CEOs!

Do you want to save time in your day-to-day and be more efficient?

This is for you!

Regardless of the size of your business, time is always of the essence. So, although your team is busy and everyone's swamped with tasks, did you know there are ways to reduce time and increase efficiency simultaneously? (Sounds a little bit cliché, we know.)

Many have talked about reducing time, saving costs, etc., but how many of those promises pulled through?

Not much.

We don't want you to think that this is just another one of those "Marketing hacks" well, maybe it IS a marketing tip, only that this one works.

We assure you that.

How?

We've tried it, and it sure did wonders for our team.

Business owners have long suspected that there are better ways to run things than their usual approach.

The dawn of CRM systems provides solutions to challenges you may not even know you had. CRMs have functions where you can integrate them with your contacts, customer database, social media, and so much more. All these come with one goal–reduce time and allow your team and business to operate smoothly.

Consider a CRM as a time management system and an all-in-one tool that saves you from the hassle of manual work.

CRM systems are powerful tools that can help your businesses improve customer engagement, increase productivity and simplify processes. They automate repetitive and time-consuming tasks, allowing you to spend more time on your core business operations.

In this blog, let's talk about how CRMs have the ability (power?) to make your lives easier by saving you precious time.
1. Setting up meetings
Platforms that offer the service: HubSpot, Calendly, Bookly
The scoop: Setting up meetings and finding a suitable schedule that works for all parties has proven to be tedious and time-consuming tasks. Imagine having to set up a meeting between multiple people and how unbearable it must be to check everyone involved's calendar or check in on their availability one by one.

Ouch. That hurts.

Not only is it taxing, tedious and time-consuming, but it can also be confusing and difficult for people with more to do than just scheduling meetings.

Thus, different CRMs allow you to integrate your calendar into the system for seamless scheduling of meetings.

HubSpot, Bookly and Calendly work in a way where you create an account and pre-set your availability in them. You can set your availability weekly or monthly, depending on how frequently you wish to be in meetings. In case of changes, you can easily adjust your availability in the settings.

Once your availability has been set with the correct time zones, the CRM will prompt a shareable link that you will use when you need to start booking meetings. When you're ready to set up a meeting, send that link to the people involved, and once you click on the link, your availability should immediately show. Once they've chosen, the appointment date is automatically saved in your calendar.

When all responses have been completed, determine the common time chosen and base the meeting on that.

….[Dusts hands off]...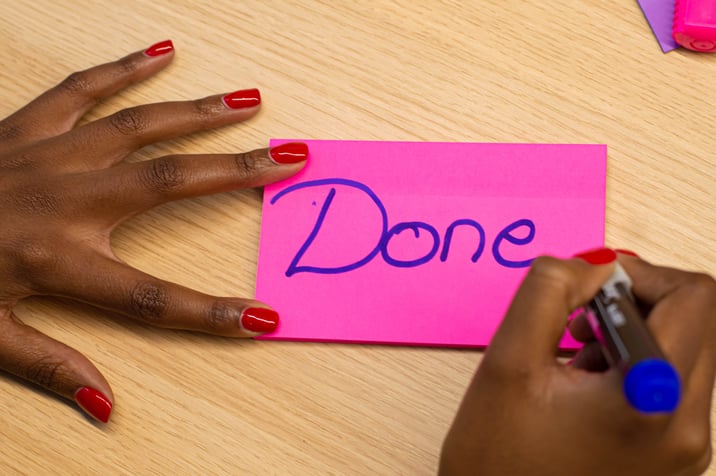 Tip: Avoid confusion and wrong impressions. Do not send an email with only the link to the invite. Instead, explain the link and say what they should do with it. In addition, mention your availability in the email and say they could book your calendar using the link you shared.
Time Saved: 5 to 30 minutes a week.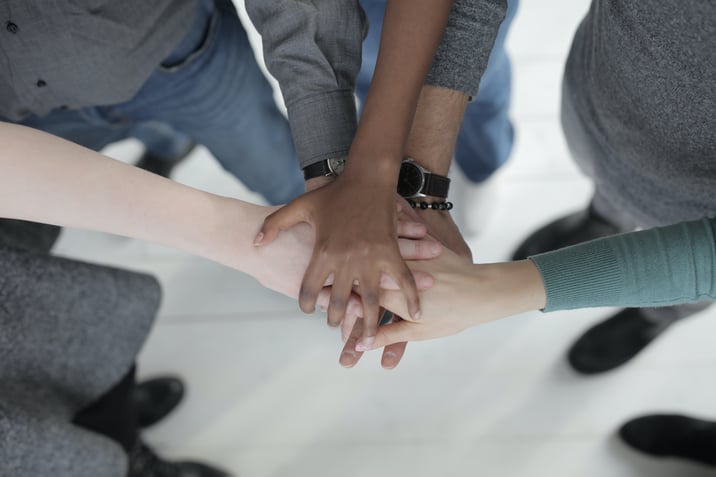 2. Automated Nurturing (read this if you hate automated emails)
Platforms that offer this service: HubSpot, PipeDrive, Salesforce, Klaviyo
The scoop: Email correspondence and follow-throughs are a source of challenge for most business owners and sales teams, especially if they don't know the value of the person they're sending emails to. As we've mentioned in our previous blogs, sending the right message at the right time plays a huge part in your nurture sequence.

When you use a CRM and set it up correctly, your nurture emails will be a breeze. Many businesses choose CRMs that can maintain a database and send out nurture emails simultaneously. As a result, you will no longer have to manually send emails to a thousand lists when set up correctly. Along with this, you can also set up triggers so that when an action is done to the email you sent, it automatically sends a trigger to the system, thus activating another action of whether to send another email as such.

In addition, you can also track your email's open rates and click rates through your CRM.So not only could you send automated emails, but you can also find out how many people opened them and how many people clicked on the links inside your email. This gives you a lot of value because you get to see what's working and change the ones that do not bring value to the table.

Your landing page is an excellent way to start collecting contacts or potential leads for your email sequence. One of the best functions of a CRM (HubSpot) for that matter is you can either make your landing page inside of it or integrate your landing page to HubSpot. When it's been integrated and set up, it will now send nurture emails to your database.

What sets it apart is that the system will send a reminder to the team members assigned to the project, keeping them posted on the correspondence status. While automated follow-up emails are sent out, the integration allows them to make a personal follow-through. Everyone is aligned with whatever response a customer may (or may not have) after the initial contact.

Tip: Let your customers know that you are on top of everything by making use of the updates on the correspondence. Call or send personalised emails to check on the status or responses. Maximise human and auto-flow utilisation.
Time Saved: 30 minutes to 3 hours a week.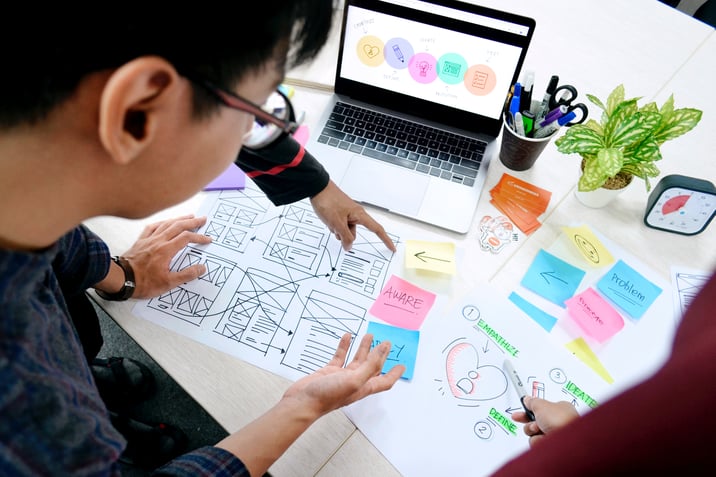 3. Centralised Business Intelligence
Platforms that offer the service: Zendesk, Salesforce, HubSpot
The scoop: Regardless of size, every business has a lot of data maintenance. There are customer contact numbers, email addresses, meeting agendas, notes and many more.

Imagine having to keep track of this manually in a spreadsheet?!

Perhaps you can keep track of all of this in a spreadsheet or write it on paper, but think of how extremely laborious that is! Even if you had the time and resources, it's a waste of time dedicating a resource for manually keeping track of all the data.

At least 90% of employees need access to data such as customer contacts, email tracking, etc. Make your business run smoothly and save your team time by allowing your CRM to be your Central Business Intelligence. Let it be the source of all information you need for your day-to-day. When a CRM "controls" all your data, processes, and functions, redundancy and delays will reduce expenses.

Members can even harness collaboration and exchange valuable ideas, which can help retain customers. This can also enhance communication and eliminate overlapping information and overlooking important correspondence as everyone is updated with what is going on.

Tip: Go for the CRM system that records email communication.
Time Saved: Half an hour to three hours per week.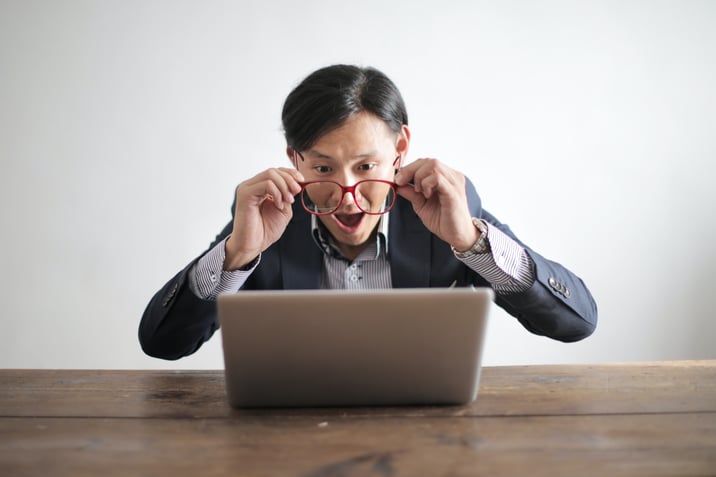 4. Social Media and Website
Platforms that offer the service: Salesforce, Monday.com, HubSpot
The scoop: Would you believe that a CRM also has the ability to tie into your website and social media?

**Nodding**

Social Media has become a business essential. No matter your niche, social media is an excellent way to reach your audience and rake in those potential leads. Almost everyone has at least one social media account, depending on what they frequent.

In the past, social media was merely for a bunch of teenagers who wanted to "keep in touch" with their circle. Today, social media has evolved into more than just a communication platform. Small or large-scale businesses utilise social media tied into a CRM to engage with their customers and provide a much better, hands-on experience.

Here are the countless things you can do with your social media and website when you integrate it with your CRM.

Social Media:
Schedule all your content in your CRM. There is no need to use a different auto-scheduler
Draft all your content in your CRM
Get your drafts approved
Have the capacity to do a calendar for better visibility
Website:


Draft your blogs and website pages
Make your landing page
Make your contact forms
Edit the different pages of your website without having to log in to the back end of your website

Tip: Plan all your social media posts a month in advance. It is ideal to have a collateral bank so you can schedule throughout the month and not go through the hassle of scheduling one image for every post.
Time Saved: 1 hour every week.


5. Reporting
Platforms that offer the service: Oracle, Salesforce, HubSpot, MS Dynamics, Insightly
How it Works: The critical details and transactions in the business are reported and saved to help in strategic decisions. A reliable CRM system eliminates the possibility of manually collating all spreadsheets and data.

Having an integrated CRM will allow you to do the following:
First, you can extract the reports quickly.
Reports can easily be updated.
Managers and owners can easily track these reports and implement the necessary changes.
Track all your reports from social media performance, website and landing page performance
Paid Ads performance and many more!
CRMs nowadays have become so clever with the goal of bringing convenience and seamless operations for businesses.

A centralised and integrated CRM system allows access to key players, gains insight, and enables you to make better decisions. So, for example, if your marketing team runs ads, SEO, and tracks website conversions, all these and other good stuff can be done by a CRM.

Time Saved: 2-3 hours per week
Tip: Find a CRM that has an excellent reporting layer.


---

Cutting down three hours each week can be an expansive contribution to your business, just as time wasted in going back and forth on tasks you can integrate into a reliable CRM system will be eliminated.

Not only will a CRM make your life much easier, but it will make your team's tasks quicker, therefore being able to do more tasks that matter.

We see a lot of reliable CRM systems in the market. Find out exactly what your needs are.

HubSpot is our choice CRM for both small and large-scale businesses as their functions are helpful for the critical teams of a business; sales, marketing, and admin. It can keep track of your sales pipeline from implementation to track.

It can keep track of both email and social media campaigns for marketing. And it can also help in assessing customer profiles to allow the business to have the proper insight and gain profitable responses.

Do you need help in finding what CRM could save you more time?

Reach out to Ucidity now for complimentary marketing consultation and workshop!


---
Need Help Gauging Your Marketing Performance?
There are a lot more success metrics for inbound marketing that can be measured. Expert opinion from the industry shows that the above ten are good starting points for business owners to gauge where their marketing efforts are at. It is important to look into the channels that are working best for you. From there you can make changes and adjustments to low-performing channels or stick with the good-performing ones and focus on that.

To help you with more specific and targeted results, you need to tie your website into a good CRM. Ucidity uses HubSpot because of the many possibilities you can do with it. Here are some reasons why HubSpot is our CRM of choice and how it has made things easier and delivered more accurate results for us:
Ties into your website
Enables you to track a buyer's journey
Manage all your social media
Schedules all your newsletter
Stores all your contacts
Records all the calls that you make to any contact
Let's talk about the best options to gauge your business's marketing efforts.
Published on August 19, 2022